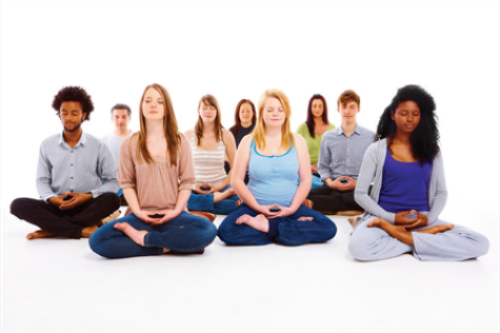 Our January program features two four week programs, with Meditations for Inner Peace and Happiness with Tom Sepp on Tuesday nights starting Jan. 7th and Clarity of the Mind and Inner Peace with Buddhist nun Kelsang Garma starting Jan. 9th on Thursday nights.
Our ever popular Sunday Meditations for World Peace begins on Sunday Jan. 5th, 10am – 11am. Find out more…
Wednesday daytime classes start Jan 8th, 10am, with Kelsang Garma, "Simply Meditate." Find out more…
Wednesday Foundation Program also begins Jan. 8, 7pm. This is a structured and in-depth study program. Currently we're studying Universal Compassion. Find out more…
Thursday morning meditations from 8:00am to 8:30am with Tom Sepp gives you a calm way to begin your day: Find out more…
Tantric Saturdays return on Jan. 11th, 18th and 25th. This is an opportunity to reinvigorate your tantric practise for those with HYT empowerments. We'll offer a Saturday morning tantric puja, Quick Path to Bliss or Blissful Path, including a short introduction with questions and answers. Find out more…
Everyone welcome – hope to see you soon.
Best wishes for a prosperous and joyful New Year.
Tom Sepp
Resident Teacher
Atisha Buddhist Centre
www.meditateinthebeaches.org
tom.sepp@gmail.com
416 504 7407