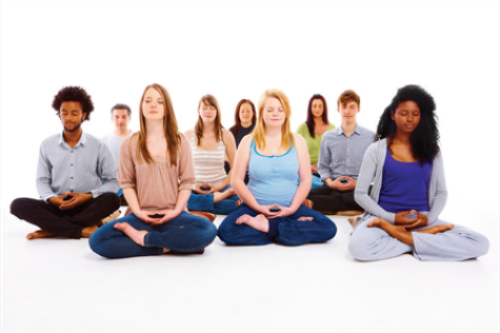 Welcome to our Fall season of online classes and events. We'll have weekly classes on Tuesdays, Wednesdays, Thursdays and Sundays, along with special events throughout the fall.
Here are this week's links for our ongoing drop-in classes. Please note: Thursday lunchtime class not available this week.
Tuesday nights: Practical Meditation, Oct. 19th, 7pm to 8pm. Learn meditation and explore its practical application to our busy lives, with Resident Teacher Tom Sepp. Find out more and registration…
Wednesday daytime: Simply Meditation, Oct. 20th, 10am to 11am. This ongoing class offers a meditations guided by Buddhist nun Kelsang Garma on Wednesday morning. Kelsang Garma brings a kind heart and a wealth on meditation experience to this class. Find out more and registration…
Thursday lunchtime meditation 12:15pm to 12:45pm. Please note: This week's class is not available. The Thursday lunchtime classes will resume Oct. 28th. Find out more and registration…
Sunday Meditations for World Peace, Oct. 24th, 10am to 11am. Everyone welcome. Improve your meditation practice while participating in a refreshing and positive Sunday morning meditation. This week we're offering an hybrid online and in-person event. Come meet your fellow meditators and launch our Fall season. Find out more and registration…
We're working on in-person outdoor events, online workshops and more. We'll have more details later in the fall.
Looking forward to seeing you online.
Tom Sepp
Resident Teacher
Atisha Buddhist Centre
atisha.centre@gmail.com