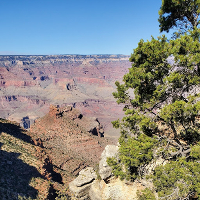 This Saturday we'll review some of the key points from the Fall Festival 2019 in Arizona, particularly the Venerable Geshe Kelsang Gyatso's advice on how to meditate and practise.
During the Festival both Gen-la Dekyong and Gen-la Khyenrab relayed the special commentary Geshe-la gave to his latest book, Mirror of Dharma. During this Saturday session you'll hear some gems of advice from those that attended the festival as well as getting an opportunity to practise some of the meditations from the Festival.
Everyone welcome to attend. Free for FP Students and members. $25 for non-members. The Saturday workshop will be held at Atisha Buddhist Centre, 1823 Gerrard Street. 10am to 1pm, Saturday Oct. 19th.
Our weekly classes continue throughout the week:
Tuesday nights with Tom Sepp continue at 7pm "Meditations for Inner Peace and Happiness". Find out more…
Wednesday daytime classes at 10am, with Kelsang Garma, "Simply Meditate." Find out more…
Wednesday Foundation Program 7pm: this is a structured and in-depth study program. Currently we're studying Universal Compassion Everyone is welcome to drop by any class. Find out more…
Thursday morning meditations from 8:00am to 8:30am with Tom Sepp gives you a calm way to begin your day: Find out more…
Thursday lunch hour we offer "Thursday lunchtime meditations." Take a break and meditate. Find out more…
Thursday evenings, Buddhist nun Kelsang Garma will offer a new course on "Introduction to Meditation." Find out more…
Our popular Sunday Meditations for World Peace continues on Sunday Sept. 8, 10am – 11am. Find out more…
Look for new Saturday workshops after Thanksgiving.
Everyone welcome to any of our courses – hope to see you this fall at one of our events.
Tom Sepp
Resident Teacher
Atisha Buddhist Centre
www.meditateinthebeaches.org
tom.sepp@gmail.com
416 504 7407